7 Top Tips on Creating Quality Video Content for Social Media
Credit: Talk Business
As new tech, such as 5G, is rolled out, our appetite for video content, particularly whilst on the go, will rise to fever pitch. Good news for those who are making and sharing films, but what does it take to create high quality video content? Here's 7 top tips to get you started.
All the Gear – No Idea!
The notion that it is easier than ever to create quality video content for the web, is correct – to a degree. Yes, you can use your smartphone to film, edit and share video content, they've become extremely powerful devices – the official TVC for the new iPhone 11 was shot entirely on an iPhone 11. But, just because you have "all the gear", it doesn't mean to say that your video is going to be high quality, for that you need a good idea and you need to know some simple rules.
1. Learn the Ropes
If you have a great idea for some video content, then much of the hard work is already done, but translating that idea means following some rules and learning some basic techniques. For instance, knowing and using the correct type of camera shots, working out how to get good sound quality and how to bring this all together in the editing phase of the production.
2. Set up a Studio Space
Having a quiet space to make your videos is paramount if you're looking to achieve high quality video content – many of social media's biggest names work from relatively lo-fi studios and mix up the footage shot there with content recorded "on location".
River Film | Video for Social Media | The Joe Rogan Experience
Casey Neistat, for example, made a name for himself on YouTube by creating short-form films in a small NYC loft studio, the studio footage is often supplemented with images of Neistat doing his thing on location – he is noted for having a large collection of "kit" and often incorporates drone footage into his work. Alternatively, Joe Rogan records long-form discussions from one small studio space in LA, using a relatively simple set up. 
3. What Type of Camera?
The two most common types of camera used to produce "low-budget" content for social media are a smartphone camera or a DSLR. The main thing to consider is the image quality, always shoot in the highest resolution possible – you can bring down the resolution when editing, but you can't improve it.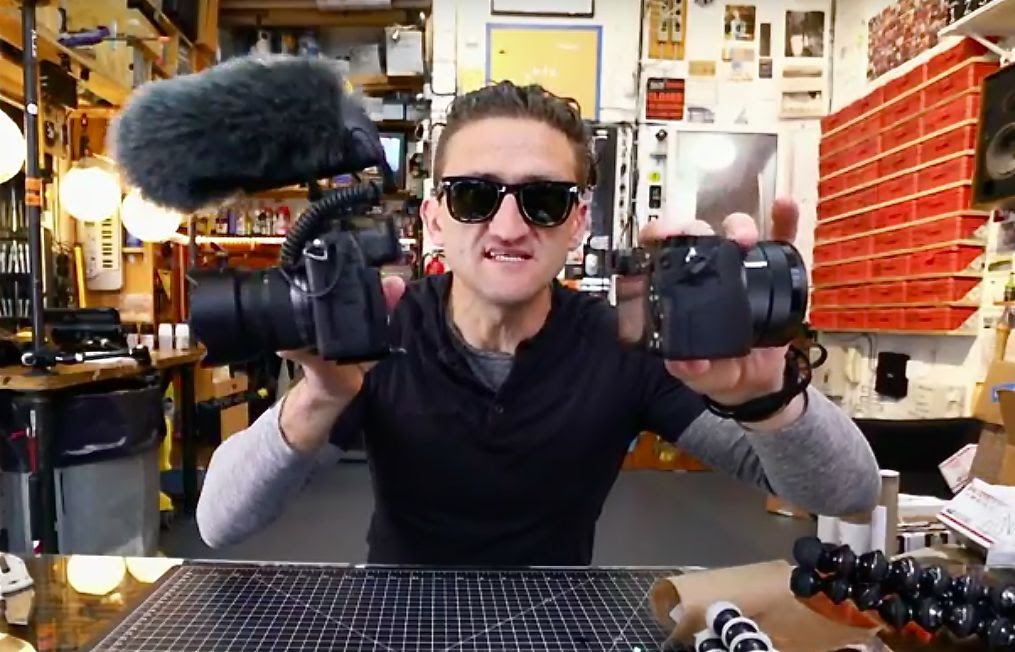 River Film | Video for Social Media | Casey Neistat Comparing DSLR Cameras
Canon, Nikon and Sony are popular brands who make a range of DSLR cameras – which you decide to buy will come down to how much you are willing to pay and what you'll be using it to produce.
4. Choose to use a Tripod
One of the most common mistakes made by amateur film makers is to shoot everything handheld. There are several scenarios when doing so can work well, in action scenes or for POV shots for instance. Generally speaking, however, shots recorded from a tripod look much better, plus using a tripod leaves your hands free to do other things.
Top Tip: Always shoot in landscape – we live in a widescreen world – shoot in portrait and your videos won't look as good.
5. Don't Neglect Sound
If the videos you want make are to include dialogue, then you're probably going to want to invest in a decent microphone to capture the sound. In-built mic's are ok for some jobs, but when it comes to the human voice, you'll want to get close up and personal with something highly directional like a shotgun mic.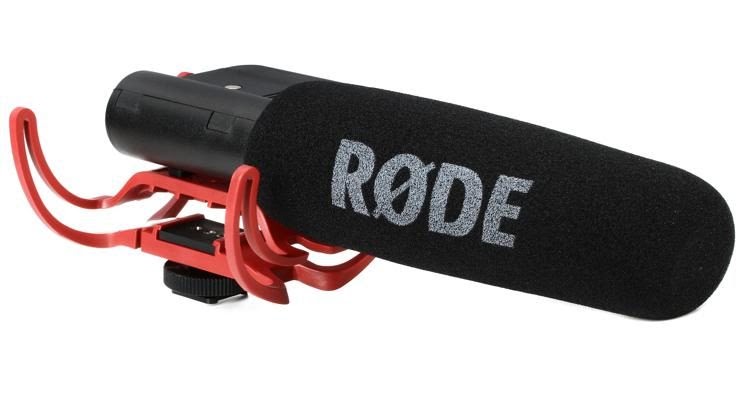 River Film | Video for Social Media | Rode Shotgun Microphone
Rode are one of the companies who produce high quality microphones for musicians and filmmakers who are operating on a budget.
Top Tip: Use diegetic sound, the stuff you record with a mic whilst filming and non-diegetic sound, mood music for instance and maybe even some sound effects.
6. Use Lights When Filming Indoors
Basic studio lights, like Red Heads are super-cheap, but can make a huge difference to the quality of the shots you record indoors. Whether you are trying to create some ambiance or simply trying to make sure everything in the shots can be seen clearly, a three light setup is a great place to start.
7. Edit on a Computer
There's an abundance of smartphone apps that you can use to edit video, but for high quality content nothing beats using a desktop computer or laptop. For starters they have bigger screens and this makes life easier, also editing can take a long – using a computer will speed the process up a little.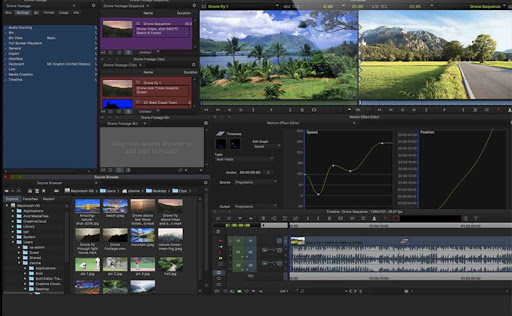 River Film | Video for Social Media | Editing Software
Finding your way around a video editing software package can take a while, but it's great fun so be creative and watch lots of tutorials as and when you get stuck. One of the most important elements of the editing process is "exporting" the finished product – here it's important to use the right settings, you may have to export several times (or convert the first export) using the appropriate setting for the platform you intend posting on.
Top Tip: When editing think about the pace of the video, the average length of a shot that has been edited is somewhere between 2 and 3 seconds.