CGIs for architecture: Top 10 reasons supporting its use
Have you ever found yourself thinking whether the image of a project is real or a computer generated one? If you work on real estate, architecture or interior design most probably you just saw a CGI.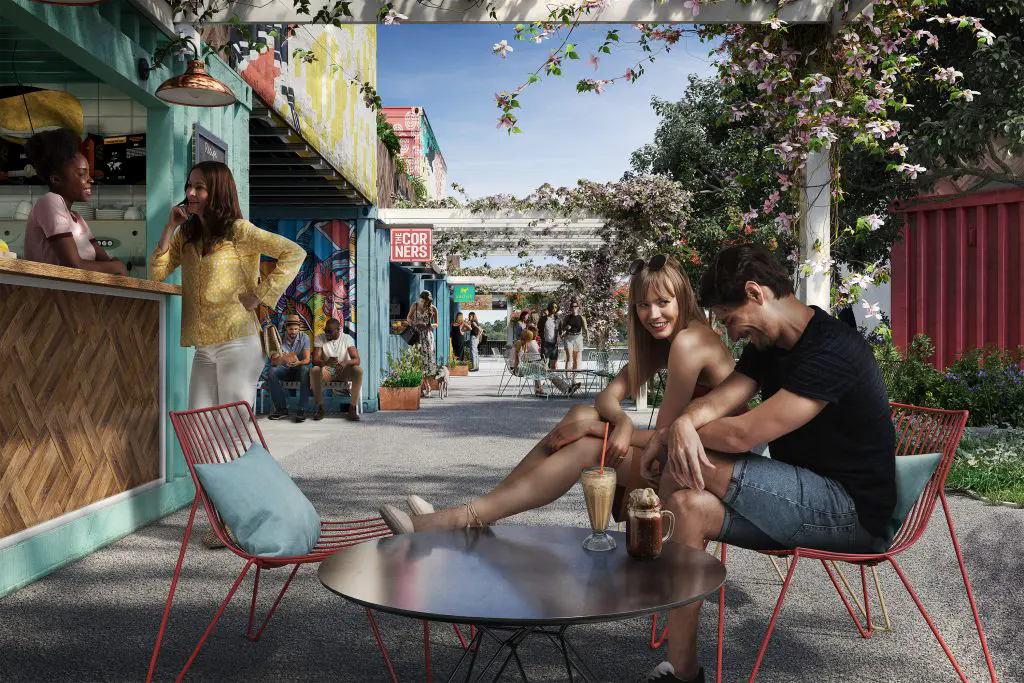 Renderings or CGIs have developed up to a point where it is difficult to differentiate between the real life photograph and the computer generated image. They offer the viewer the possibility to see how all the different objects in a project will look later at termination stage.
Even though architectural CGIs are an essential part of any type of project faced by any architectural studio, real estate developer or interior designer, there are still some questions concerning how this platform can improve your daily tasks. We are going to number below a list with the 10 reasons why renderings and visualisation tools are key for any project's success.
1.To support planning applications.
Providing a clear and realistic image of your project is essential to place yourself in the best position to win a planning application. We are talking here about actual sales so this must be important! Architectural renderings will allow you to know how your project will fit in the surrounding landscape, help you make sure that the height complies with the requirements of the local authority, and finally support your application with relevant and attractive imagery.
Nowadays all planning applications can be submitted electronically so, instead of creating copies of your paper documents and trusting that they will arrive on time by post, designing all documents and renders electronically will allow you to very easily put them together and send them safely in seconds.
2.Communicates the project to your audience.
In the era of telecommunications, where everything is shared via websites, blogs or social media, creating relevant and attractive images to effectively show to your clients or studio audience is key to promote your business and your work.
Very soon after a planning application has been approved you can publish key details, visuals and the general aesthetics of the project and they will reach your audience in seconds. This not only applies to your preferred social media channels like Facebook, LinkedIn or Instagram, most magazines in the sector like Dezeen, Domus, AJ, Sleeper or Wallpaper* now offer digitised versions of their paper magazines.
3.Making changes.
The flexibility that renderings offer is probably the most important feature. It allows creative and marketing teams to test different materials, furniture, orientation and distribution of spaces in order to make the development and the specifications of the 3D model coherent with the real space it will sit in.
So many times the computer generated images will be sent back and forth from the creative teams to the architects, to the clients and there will be additions and changes to the original project. It will improve the communication between the teams and project management will be more efficient and fluid.
4.Staging and lightning.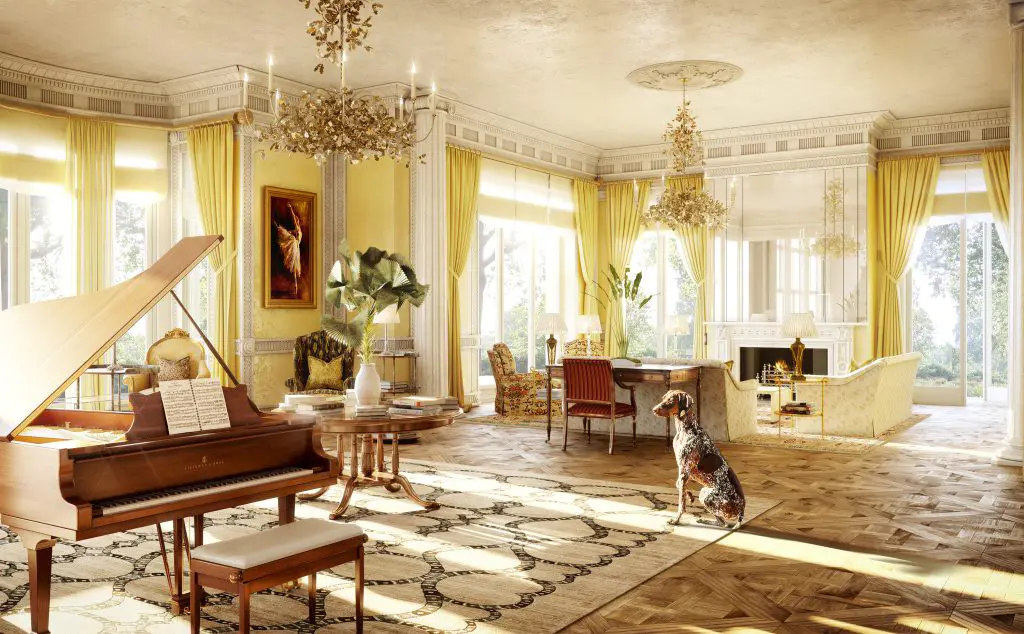 Light is everything, as Nicola Tesla said, and unless you're using CGIs, you will never know how your building will look at different times of the day. How the sun will shine and bounce all around the table of your new interior design project or the street lamps will reflect on the material you have chosen for your façade.
If you are designing furniture it will help you change the space where your new creations will showcase – do you need a mediterranean country house? Or maybe a clean and neutral flat in Norway? Renderings offer the possibility of using different scenarios to best showcase your products or interior design project and help you decide which one suits better to your design.
5.It adapts to your marketing needs.
One of the reasons renderings are so important is the possibility of tailoring images and content depending on your marketing strategy. Imagine you are working on a real estate development that needs to sell quickly and find buyers asap – you will be able to research your audience and provide images or video that will adjust to what your ideal customer wants.
You could create a virtual walkthrough of your new development showing how the interior of the rooms will feel or include your renderings in a beautiful booklet for your luxury development, or even use the images to promote your service through an Instagram or LinkedIn advert.
The possibilities are simply infinite and the only limit is where you want to bring the project and who you want to show it to.
6.It ends up saving you money.
You have been working on a rendering but you have not created enough detail or thought that hiring a professional team was too expensive. Finally one day, when the project is almost finished, your client comes back saying they don't like the material you have already been using in the façade and you will have to change it, raising your costs.
When using CGIs in your architectural designs you will be able to show your client how the building will look like prior to completion, so you will end up saving money on last time changes or misunderstandings.
7.Your client will see exactly what he is paying for.
When using renderings you will be able to provide your client with an example of your project, which will look exactly as the finished building. The right proportion, materials and surroundings will be displayed in the final architectural visualisation.
When viewing renderings you will probably feel that they have evolved in the last few years and not only showcase an empty building around a vacant space, we particularly work offering images where your project is a building "full of life", with people walking through your mixed-used development, having a coffee in your shops or simply going for a walk in your new public green spaces.
8.It boosts creativity.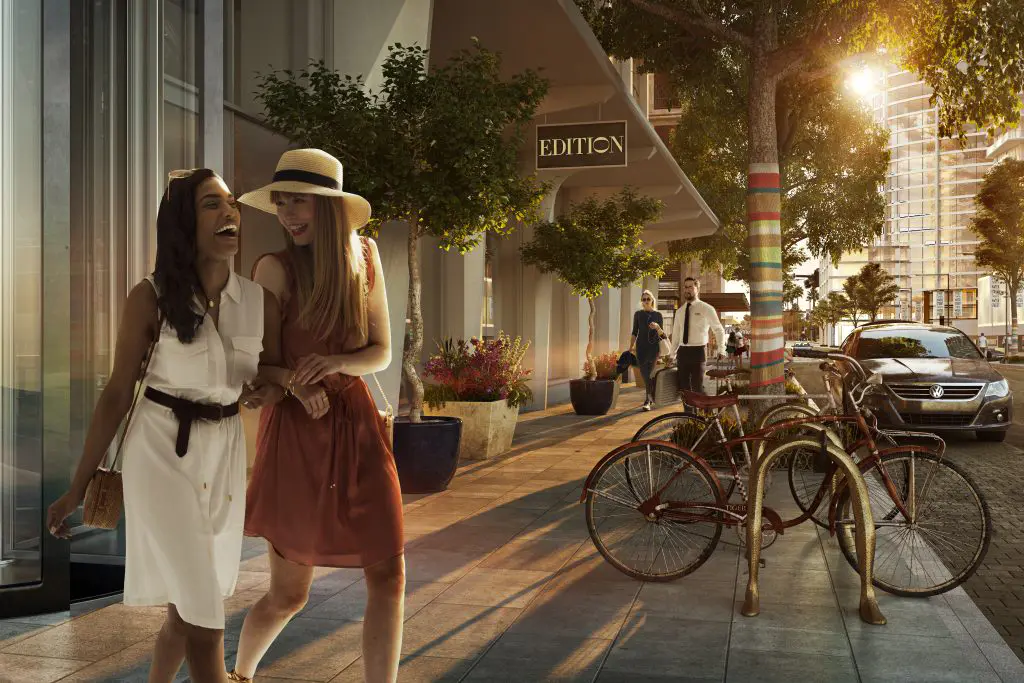 When working on renderings everybody usually thinks of one approach: producing the most realistic image possible that could imitate the building once finished, including its surroundings. Although a photorealistic approach doesn't necessarily mean anything wrong, renderings offer a wider variety of designs and creative approaches such as sketching, watercolour images, pencil drawing effects, animation, etc.
All these different CGI techniques will let you tailor the presentation of your project to your audience, whether it's the general public, a real estate developer, the local authorities, or even if presenting it for an important award.
9.Sketch before modelling.
Even detractors of renderings need to use them before applying their designs to their preferred solution, in this case a real life model. These models are preferred sometimes as offering a not too real or idealised version of the project, using real materials. As Vanessa Quirk writes in the article 'Are renderings bad for architecture?', renderings are sometimes changed and adapted to make it look more attractive than it actually is, making the building, when finished in real life, a disappointing result of "what could have been".
This can be considered as a different approach, where using CGIs will support the construction of a real life model that could offer a more realistic approach to the project.
10.Versatility.
Architectural CGIs let you try different systems, software, and even making the decision of assigning the architectural rendering services to an in-house team or outsource it to an external agency.
In terms of architectural CGI software there are numerous software programs including Octane Render, VRAY, Autodesk Revit, Cinema 4D, Lumion 3D, Corona, Blender, Maxwell, Viz Render, Punch Home Design Studio, etc.
All this versatility reflects in the creative perspective and help you find new ways to reach your audience, makes your development or project more attractive and, ultimately, improves sales and conversions.
We at River Film create CGIs, video production and filming that will help you position your project in front of the right audience and increase sales and engagement.
If you are now decided to use a professional renderings team or simply want to ask us any question, why not get in touch?