Marketing Strategies for Real Estate: The Definitive Guide
Real estate marketing has become a more complex environment with the introduction and definitive development of tools included in the digital marketing channels. Very easily you could find yourself lost in the middle of the promotion of your new development and we thought in writing an article to bring some ideas and marketing strategies to help you in your job.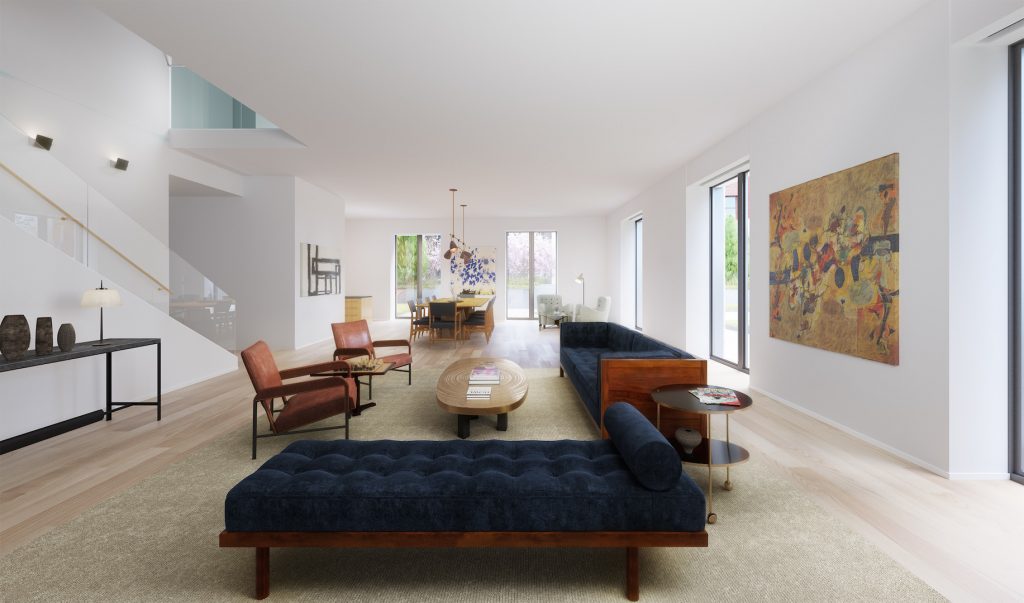 Congratulations! Your planning application was accepted! You went last night to celebrate with your colleagues, maybe took a couple more drinks than you should, and now you are ready to start working on the ideas for the definitive real estate marketing campaign for your new building. The problem is this is 2019, potential customers will not go to your marketing suite anymore only attracted by the leaflet or postcard you randomly dropped in their mailbox… and the competition is fierce!
2019 has seen the definitive confirmation of digital channels to promote your building and reach your audience in the most efficient way. We will enumerate below some of the tactics and marketing strategies you need to follow, why you should take them and data that proves it.
1. In real estate marketing investing in social media is key.
In a research study commissioned by Dell we learned that about 75% of customers say they use social media as part of the buying process, and it was only in 2017 – imagine two years after that!
Think of social media as a direct portal to your customer – it is not only about posting a very nice picture of your last healthy meal. Facebook gives you the option to target customers who, for instance, recently got married and started browsing to find properties in order to move together. It also allows you to filter by age, location, likes, etc. so you can be as specific as you want.
If you want to be a real master in Facebook targeting, why don't you offer a discount through an ad which will only shows to those customers who visited your website?
At the same level of Facebook understanding you can use the Facebook's lookalike audience feature. This feature allows you to target potential leads based on the data Facebook has from your pool of current customers which means that you will be able to clone your best customers.
Instagram was founded in 2010 and reported having reached 1 billion users last year. If this enormous pool of customers hasn't convinced you yet the social media channel is owned by Facebook so they share their customers' database. This will allow you to tailor campaigns, depending on the content, for one platform or another (or both!) but still receive all the data in your unique data analysis tool.
We also wanted to share a very interesting statistic to finish with this social media point: 32% of customers only visit the social media profile, not the company's home website, when researching on a product or service. Customers tend to think that the website will be older and won't reflect the most updated company status and instead go to the social media profile which more accurately reflect its current situation.
2. Video reigns over all channels.
When researching about buying a property 86 percent of potential customers say they would use video to find more details about the community they are studying to join. Also recent data published by Forbes confirming that 90% of customers say video helps them make buying decisions and 64% of customers say that seeing a video makes them more likely to buy, would definitely proves the title of our second point.
2019 is finally the year of video as the preferred commercial channel, it is not only us or the statistics saying it: Facebook, Instagram, LinkedIn, Google,… all of them have put video, whether through the implementation of short stories or like Google by placing it as one of the key elements in vertical search optimisation, at the front of their strategies.
When we are talking about video though we won't be talking about tv commercials – video marketing is taking place, maybe for the first time in history, out of this channel. YouTube, Vimeo and social media channels are the new platforms for the following reasons: the audience is bigger, it is a cheaper medium and you will always be able to change or tailor content according to performance immediately.
Create a set of short, enticing video posts that you will be able to use on social media to promote your real estate development. With the rise of short videos called "stories" in Facebook, Instagram and WhatsApp creating content that can adapt to that format will give you another way to reach quickly and directly to a potential customer.
3. Real estate marketing strategies – visualisation.
When talking about visualisation we are referring to the format, tools and capabilities used to create a visually compelling content that will reach your audience and provoke an action (a.k.a. engagement).
River Film is a clear example of a company that embodies all the different creative tools to tailor the best content for your goals. The options include cgi renderings, fly-throughs, animation, 3d simulation, VR, filming, etc. The only limit is your own creativity so nowadays you can best suit your idea with the most attractive format.
Some of the latest techniques used in the promotion of real estate is VR and 3d immersive environments. You would be able to create a VR advertising campaign that asks potential customers to design the interiors of their new house, using the real interiors of the property you're promoting.
By making the customer feel inside their house you are creating a link that will encourage them to revisit and finally feel attracted to their new house, increasing the number of sales leads.
This immersive experience we created at Hudson Yards, New York, makes the visitor feel as part of the future development and creates an incredibly accurate feeling on how the finished development will look like. This type of installation is especially attractive for showrooms and commercial stands in events and international presentations.
3. Email marketing.
It is and will always be email marketing, but why? Because it is the preferred channel for customers to receive information on products, offers and commercial information. It also merges the different channels we previously talked about in order to create a more engaging and efficient marketing campaign.
What else? Statistics: Based on 2018 data, email marketing is still ranked as the most effective marketing channel, beating out social media, SEO, and affiliate marketing. The reason behind lies on, but it is not limited to, the number of users worldwide – everybody has at least one email address, working like a good old mailbox house address.
The email marketing channel has evolved massively compared to that old email sent to the people that requested some extra information from your leaflet. Now, as part of your marketing strategies, you can add QR code to the renderings placed outside the current development with additional renderings, video, VR or simply a dedicated page for the building and add an email collection capability. You will then be able to send a very targeted email campaign to book a viewing in the marketing suite and, for instance, offer a free drink!
Considering this, your real estate marketing strategies should be directed first to the collection of an email database of potential customers and the best way to do it is through promotions in social media or newsletters offering the latest information on your current real estate developments.
Some other tools will allow the synchronisation with social media channels so you could send a very specifically targeted campaign to customers that visited your social media profile or viewed some of your videos.
All this synchronisation efforts will lead to our next point, data automation.
4. Data automation.
The first question should be: what's that?
In order to explain it we will link it to our previous point and talk about email automation. Imagine if, instead of sending an email campaign or newsletter campaign, you send an automated email to anyone that reaches a specific point in the sales funnel.
This means you can send an automated email to anyone that signs up to your website following a social media campaign and in that link offer a discount or promotion to direct the customer to the second step in the sales funnel.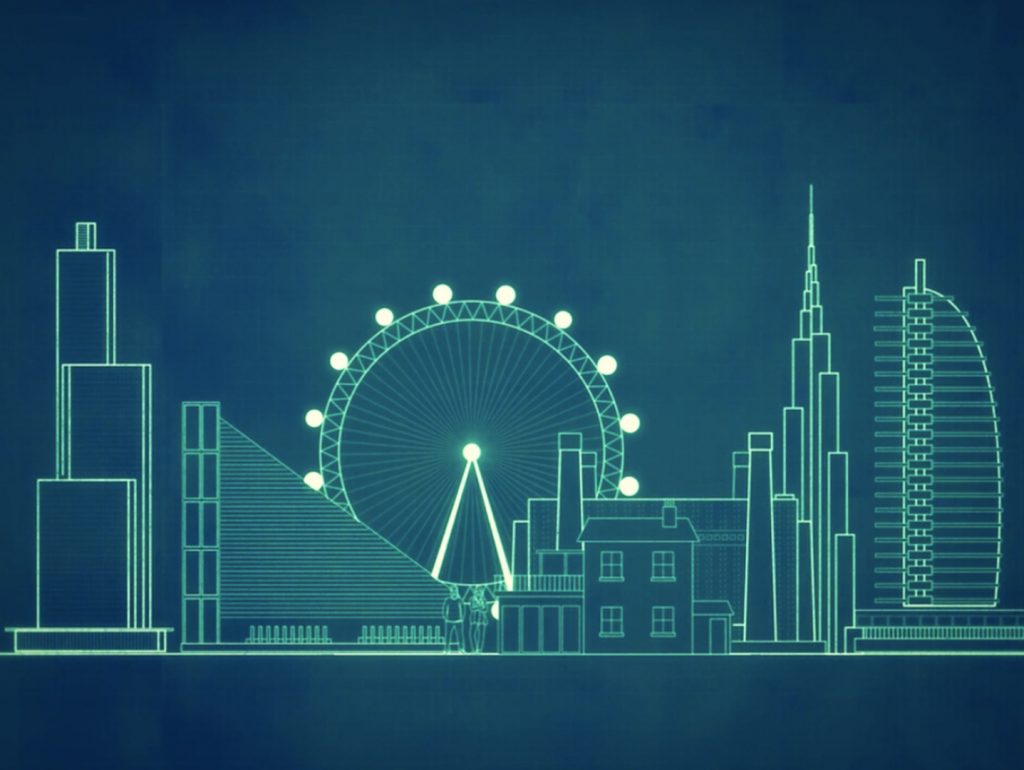 Data automation will provide you with a set of tools that will make it easier and improve the processes involved – it will mean your sales will go up and the time you spent acquiring them will go down! But, marvellous as it seems, you will still need to follow the classic approach if you want to implement successful marketing strategies for your business:
Planification/Preparation
Implementation
Review
Also when talking about data automation we need to speak about the different platforms used in order to achieve this. The most important ones are Marketo, Pardot, HubSpot, Customer.io and ActiveCampaign.
The trend is that this tool is still developing and will probably reach new levels in 2020 according to experts.
5. Trial and error and try it again!
The last step on your real estate marketing campaign should be testing the results, there is no successful marketing plan if at the end we haven't compared the results with previous campaigns or marketing strategies: it ultimately means knowing if it has worked.
Testing your campaign means using different sets of data until knowing for certain which is the best approach and then putting all the weight on that specific strategy. But it will also mean that once you have proved what approach works better you must continue working to improve that marketing plan, you will never know what will definitely boost your marketing efforts and at which level.
Most email automation platforms mentioned above now allow an in-app A/B testing mode and social media channels like Facebook have built in their Business Manager the option to create an A/B testing campaign and tailor the segment you want to reach according to as many variables as you need.
Visualise the results of Organic vs Paid advertising, are we receiving the expected return over investment? One of the main benefits of digital marketing channels is that it lets you know instantly if a campaign has worked the way it was intended to and compare it with any previous data you have recorded.
How does my marketing strategies compare against the competition? Once again, the same as with any other marketing plan for any other sector you have to keep a close eye on the competition. If it works for them, why am I not applying the same strategies to reach my goals?
In real estate marketing digital channels let you predict what will be the best content to put out there and attract buyers to your properties. Through A/B testing you will be able to post two different versions of the same ad and see the results so you can send the winner ad to the rest of your audience.
6. And finally, differentiate yourself from the rest of the competition.
With the evolution of technology it is now cheaper to produce new content using video, renderings, etc. But the generalisation of content providers also mean that it is easier to create very similar homogenised content that doesn't feel like your own and offer the real vision of your new real estate development.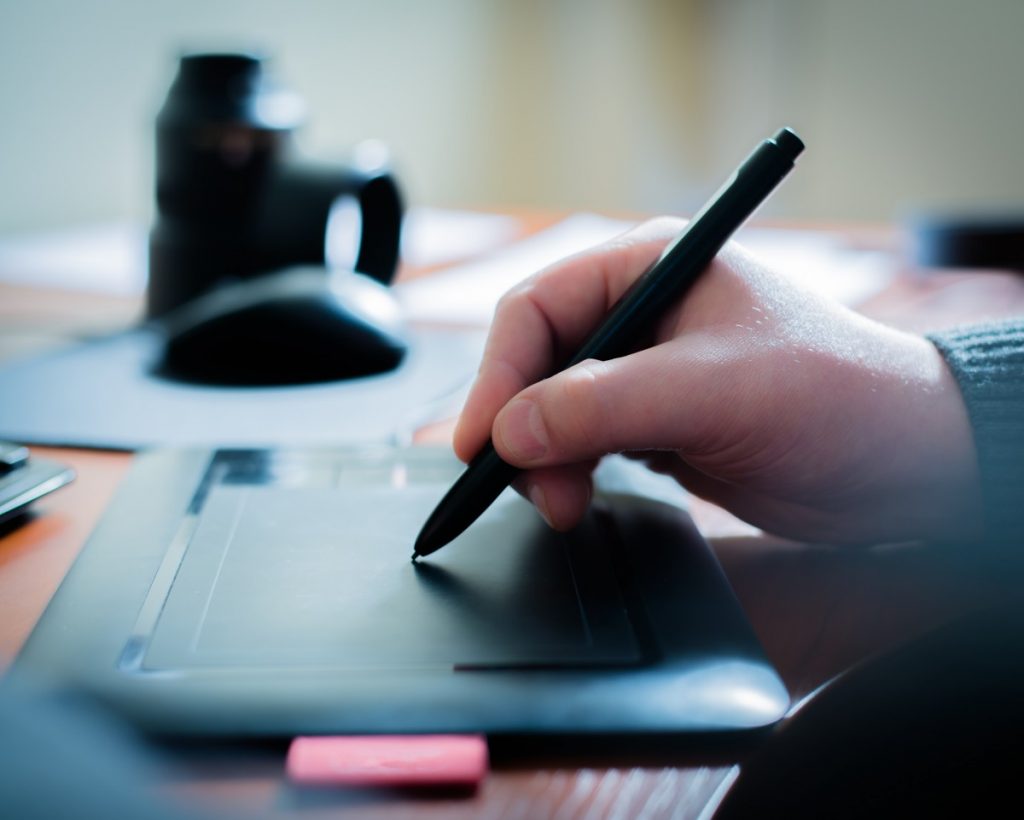 One of the many questions you will need to ask yourself is if you want to use the in-house team or an external agency. Using any of them have pros and cons and we have listed some of them below:
– Knowing the internal structure of the company.
– If you have an idea there is no need to spend time researching which agency will do it better, you can always pass it to the in-house team.
– Proximity: it is easier to check how the project is evolving
– They will bring new ideas, fresher content and works very well for specific projects or campaigns.
– It's cheaper, you probably won't need to maintain a whole in-house team
– You can use different agencies that specialise in different projects: residential, offices, commercial, co-working, mixed-use developments, … to achieve the best result.
In real estate marketing both options are valid and it will depend on the work you need to do: if you're looking for regular work that needs to be done throughout the year an in-house team would be better. However, if you're looking to launch a campaign for a specific project that looks fresh and adapts to the special requirements of the property, tailored to your potential buyers, an agency is the option to go to.
The aesthetics in architectural or interior design renderings have evolved and now they don't limit only to showcase the façade in the exterior and the furniture inside – it needs to show how people will actually interact with the building and how with your new real estate development you are creating a community people will love to live in.
The selection of appropriate partners or agencies that can give you that vision is not easy to undertake. Whether you want to promote and sell a high end luxury condo in the centre of the city or a new residential development in a peaceful town you will need to create an idea that will link that development to the people's actual needs.
We are trying to create a successful real estate marketing plan, but the same as when working on marketing strategies on any other sector, what sells is the story behind.
River Film creates visual content for the real estate sector. Our visual content can fit your pre-development advertising needs through CGI renderings or we can promote your current development by creating an engaging video, tailored to your audience.
We are always open to discuss new opportunities, trends and ways to help you so do not hesitate to send us a quick email, directly message us through WhatsApp or our online chat?