Why be creative?
All the technical skills in the world can't make up for a lack of creativity or story, so proper creative development is a must.
We work with creative agencies and direct-to-client depending upon the circumstances, and we are very comfortable in both scenarios. When you choose River Film, you will know that we can either fall solidly in line with a creative agency to execute their vision or provide the creative leadership that clients need.
We've received briefs from creative agencies that our team of London-based creatives have taken all the way to storyboard and animatic with reference films and notes on casting, art direction, music – the works really. The task for River Film is simply one of executing a clear vision, though it's essential always to interrogate the creative to ensure it all works before we get cracking.
The content below is really aimed at clients rather than creative agencies (and we certainly don't want to tell anyone how to suck eggs…), but we hope it's of interest to all.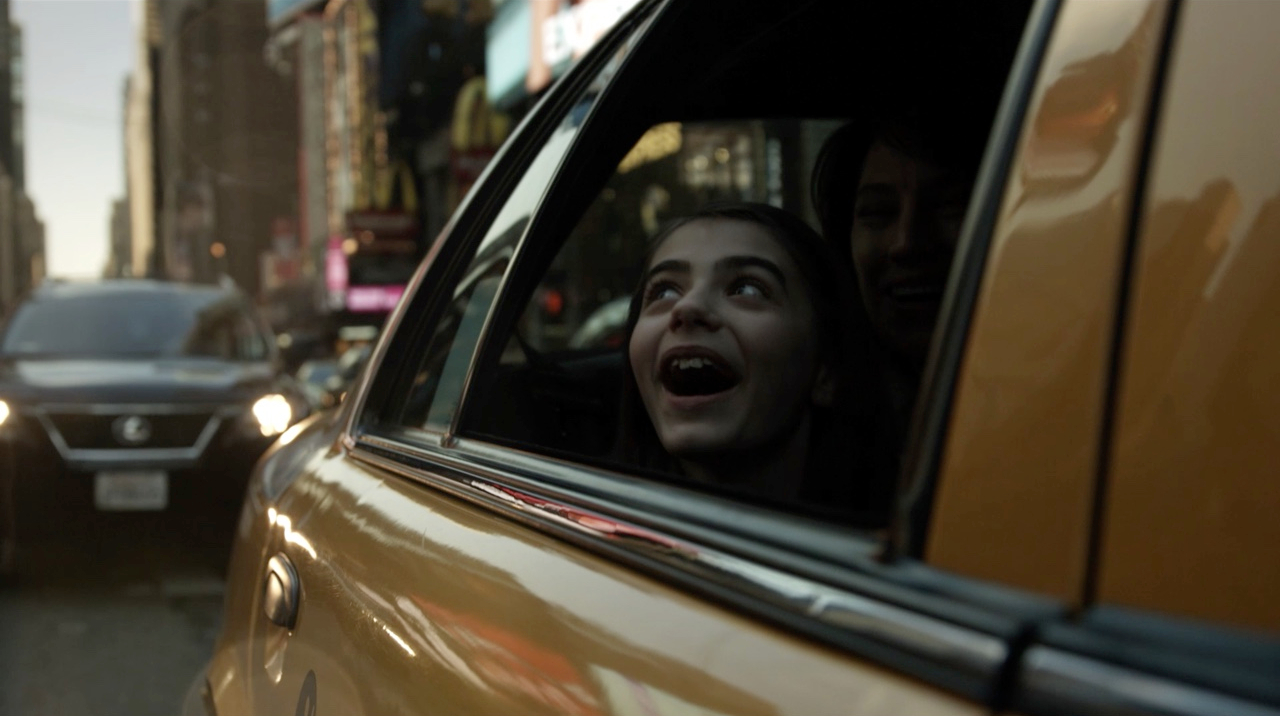 Strategic Intent in Film Production
Stop. Think. Act… It's all too easy for a project to start without adequately figuring out what we are trying to achieve – and how we will know if it has been a success. Below are a series of simple creative development questions that we need to ask ourselves.
What is the message, and who is the audience? Why?

Is the client in danger of talking to themselves…?

Are we focusing solely on a product, or is there a broader branding message?

Clients often like to use a film that is ostensibly being produced to promote a product for wider branding goals.

Is everyone aligned?

Have all the stakeholders actually signed up to the strategic intent, or is it someone's pet project who has "gone rogue" and not managed to bring everyone along with them?

Has a creative agency come up with something about which a client is only lukewarm? An initial "yes" might turn into a problem later down the track.
What's driving the deadline?

Is there a hard deadline, and if so, what's driving it?

Has media been bought, or is there an event?

There's no point in going hell-for-leather to hit a deadline that isn't actually a deadline…


How is the film going to be distributed?

What are the best channels via which to reach the audience?

What do we need to consider, creatively and technically, with the different channels? E.g. Instagram has very different requirements to the cinema (but both demand a great idea…).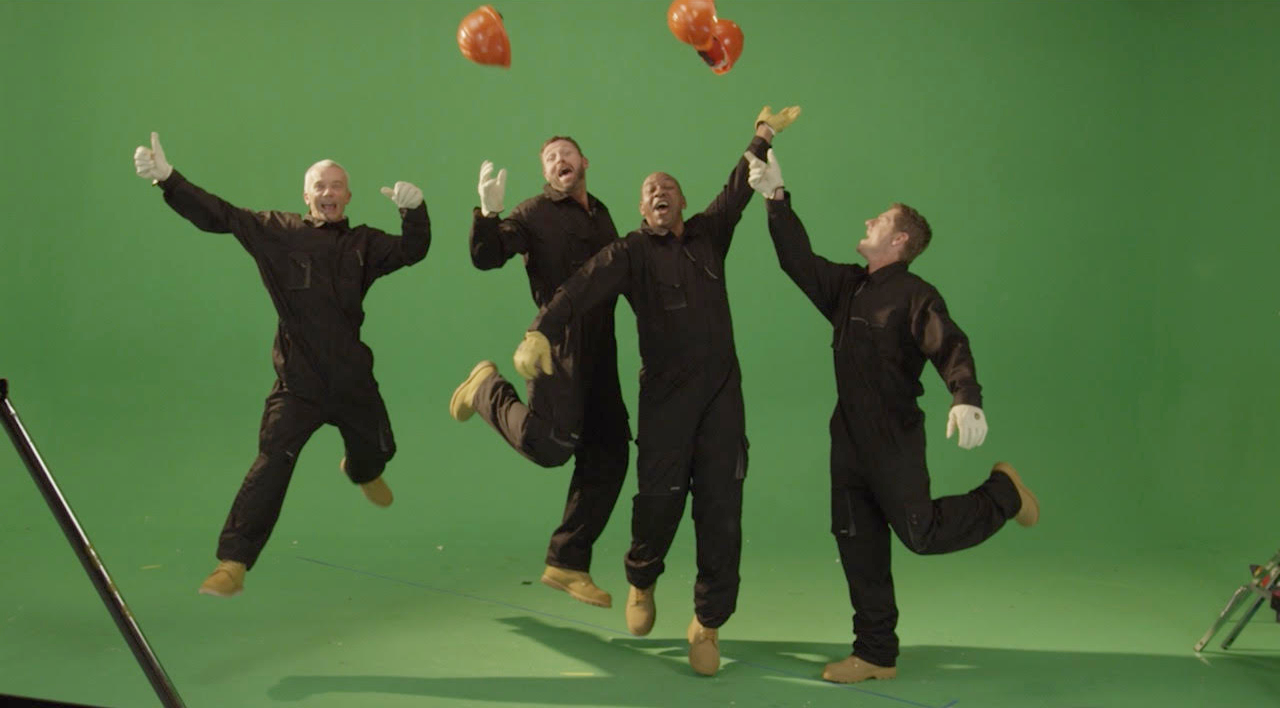 CLIENT EXPECTATIONS VS CLIENT BUDGET
A gross mismatch between a client's expectations and their budget is one of the primary causes of disappointment. When it comes to initial creative development, it's critical that we're realistic about what can be achieved. Whilst we're particularly skilled at figuring out how to pull off something seen in a feature or a commercial at a tenth of the budget, we're not miracle-makers, sadly!
Clients often want to ask, "how much does a film cost"? Unfortunately, this is one of the world's most open-ended questions!

Understandably, one doesn't want to give away one's budget when negotiating costs with a supplier. Still, some indication allows us to come up with ideas and production values that are realistic.

London-based production companies frequently over-promise in order to win a job, only to under-deliver after that.

We do our best to under-promise and over-deliver.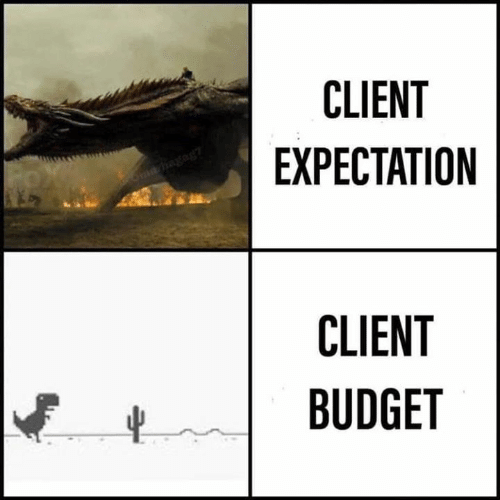 THE CREATIVE DEVELOPMENT PROCESS
THE BRIEF
A clear brief is obviously critical. Often we receive fantastically clear briefs from creative agencies or clients, but sometimes they can be a little less clear and conversations around the strategic intent of the project will help to refine the brief.
Where no clear brief exists, we'll write a reverse brief that'll ensure the strategic intent, and the film therefore required, is clear and signed off by all stakeholders before we get cracking on any creative development.
We have a template available that clients who want to write their own brief often find useful.
IDEA GENERATION
"Ideas are elusive, slippery things. Best to keep a pad of paper and a pencil at your bedside, so you can stab them during the night before they get away."  Earl Nightingale
What an idea isn't…

An idea isn't just ripping off someone else's and trying to apply it to your own film.

It isn't a logo, font, colour palette or graphic device – though there might well be a great idea behind those elements of branding.

A cinematic technique or the application of a particular piece of technology – these things can of course be very useful in the expression of an idea or in the telling of a story, but they're not in themselves, "The Creative".

What an idea is…

For us, an idea is a thought that can form the basis of a story.

We're looking for the "why" behind a brand or product rather than just the "how" or "what".

Something strong that can be expressed across all media and collateral rather than just one element of brand identity.

Can usually be expressed in a one line synopsis – it really should be a complete sentence.

It must be relevant and essential to the client's messaging needs.

An Idea is relevant and interesting to the audience.

Idea Generation

There are multiple techniques for forcing ideas but the most important thing to do is to remember that you have to have an idea in the first place.

It all comes back to having a really clear brief and knowing what you're trying to say, to whom.

We work with a team of writers and creative directors, usually starting with a kick-off meeting where we make sure the brief is clear, before moving on to (we hate to say it) brainstorming both individually and in groups.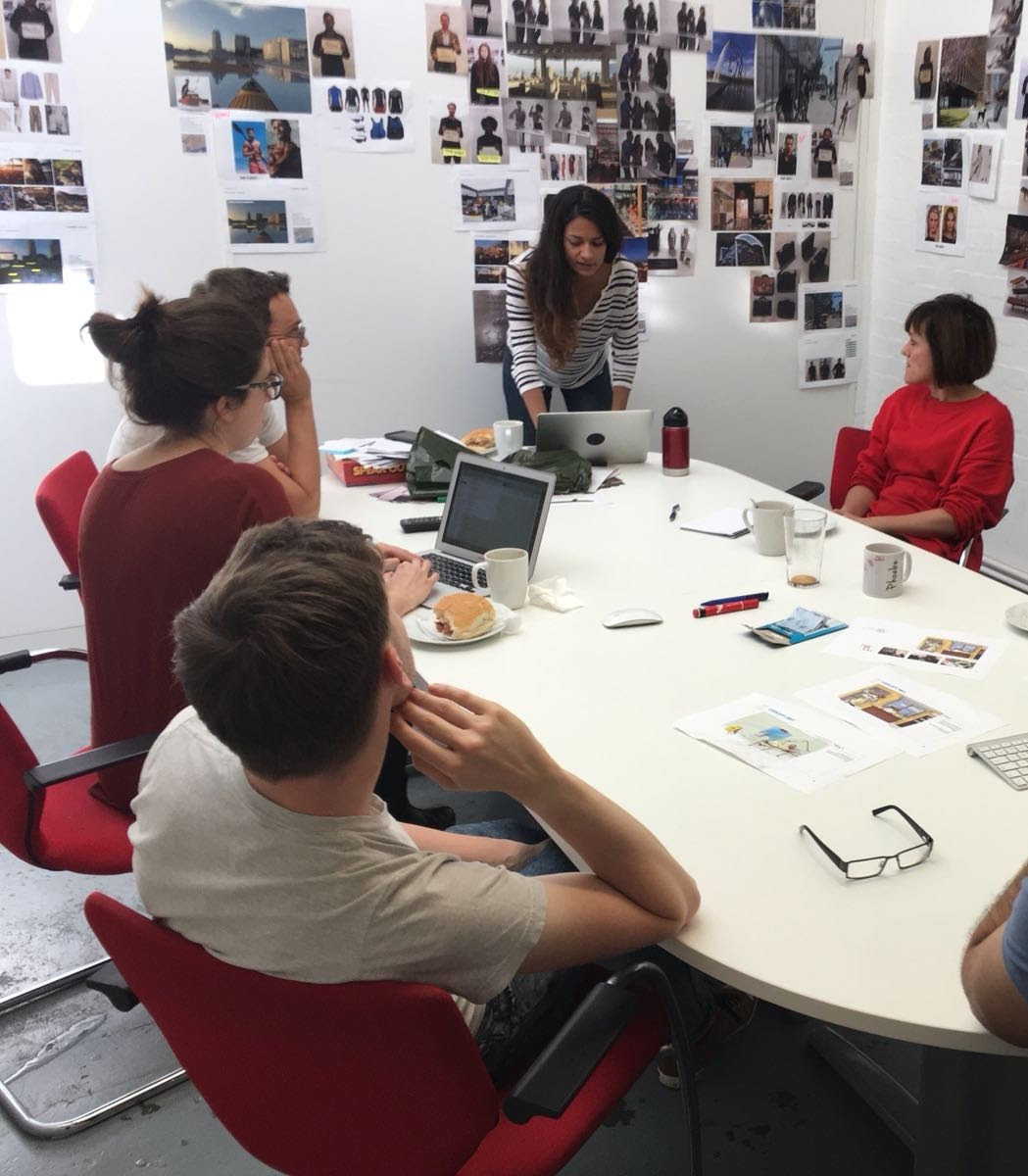 OUTLINE
Here we flesh out the idea – the goal is to make sure we all know broadly what we're going to make (key content and shape of film) and are happy that we're heading in the right direction.
MOOD FILM
Though not essential, we find mood films are great in helping us capture the tone of a film.
Using "found footage" from all over the place, a guide music track and possibly some voice over, we cut something that makes sure we all agree portrays the product and brand in the right light.
SCRIPT
This is the definitive document that details, in words, exactly what it is we're making.
Should be extremely visual and describe clearly what the viewer will see and hear.
It shouldn't be so didactic that it gives the director no room to move, so it shouldn't generally include detailed camera direction.
An all-time classic is, "Whithnail and I" which is brilliantly evocative and terrifically easy to visualise and yet it describes almost nothing literally, and certainly no camera direction: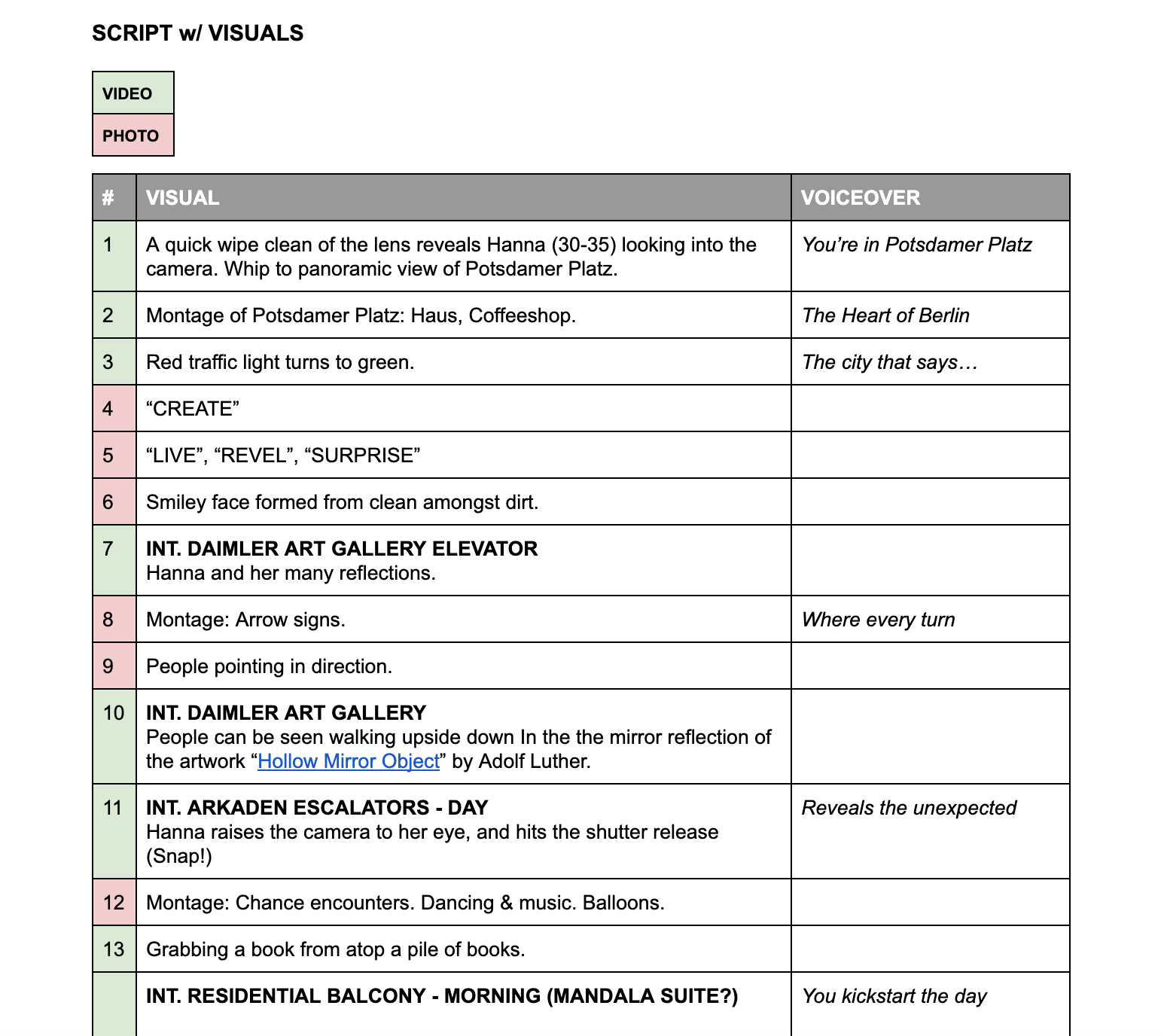 DIRECTOR'S TREATMENT
This is where the director has the chance to take the script and run with it; where they can set out their vision for how they will interpret and execute the script.
We might get several directors to pitch on a film and each will provide a treatment as the core of their pitch.
The treatment will often form the basis of a brief to the Director of Photography, Production Designer, Casting Director, Stylist and Location Scout, as well as Editors, Animators and Visual Effects Artists.
It is where the Writer and Creative Director effectively hand over responsibility for bringing their vision to life to the Director.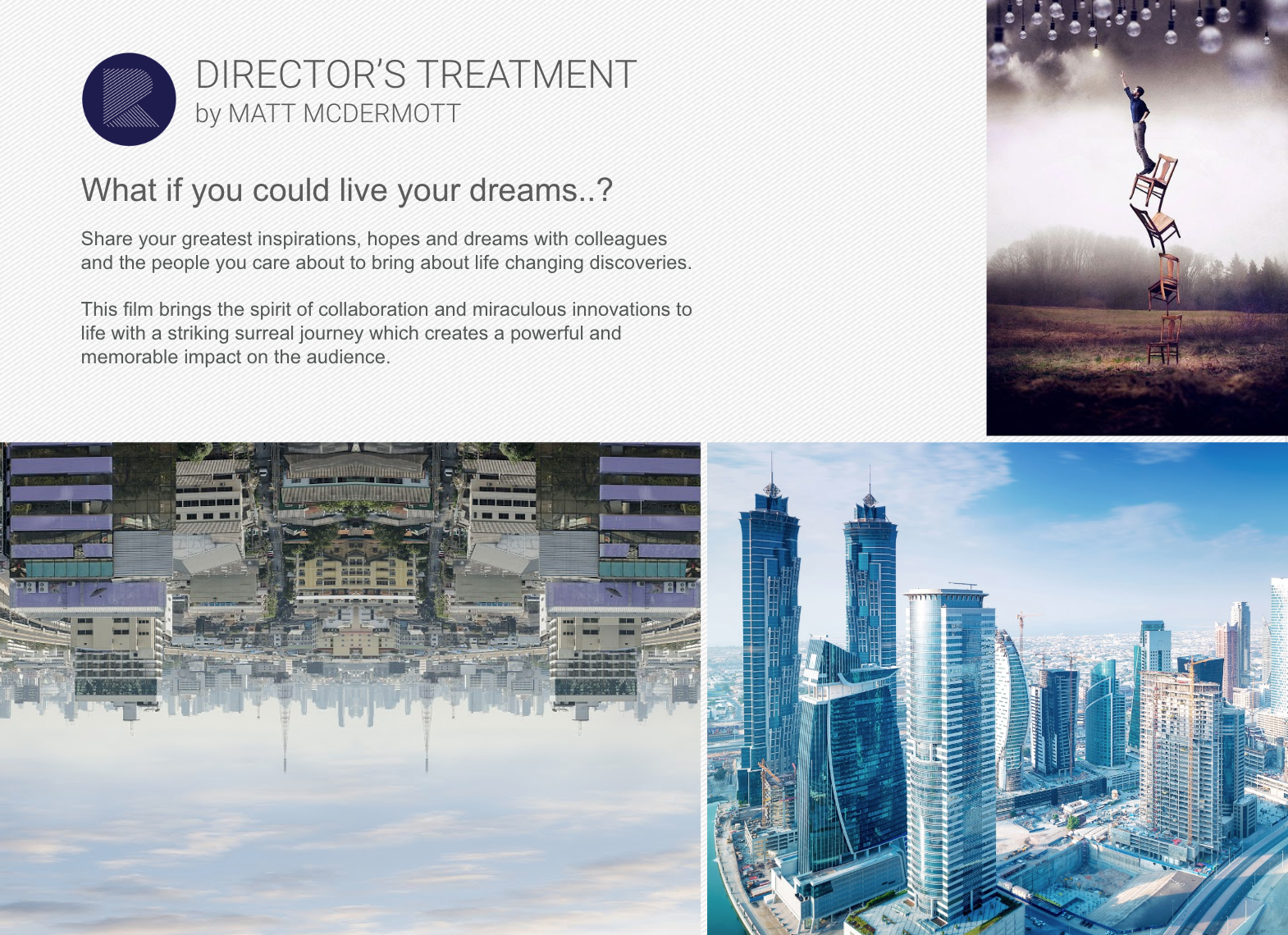 SHOT LIST
Here the director will break down the script into a list of shots, as opposed to a simple description of a scene.
Will often include a series of "must haves" from the client – things that are essential to be shown.
Helps to inform the shoot and post-production schedules.
It serves as a detailed checklist that gives the production a sense of direction and prepares the shoot-crew and post-team for what to expect.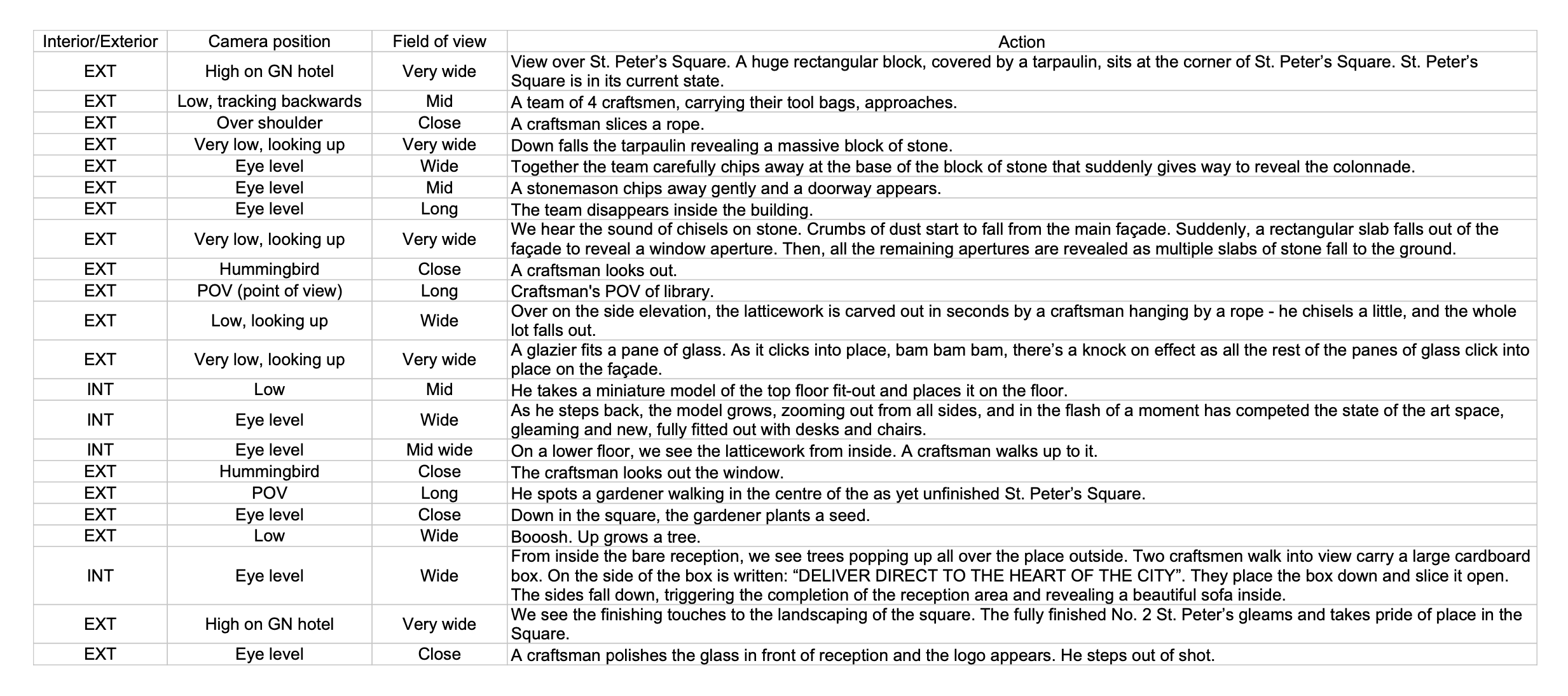 STORYBOARD
The storyboard is a visual representation of the shot list where we see detailed camera direction.
They can be made up of hand-drawn illustrations (sometimes with added colour), CG wireframes, or stock photography – or a combination of all three.
Some technical or aesthetic instructions can be added as required together with arrows to portray action, camera movement, match cutting etc.
An early iteration of the storyboard might be quite loose and contain only key moments from a scene as opposed to every single shot.
The final iteration will be a "shootboard" which will demonstrate precisely what is to be shot.
ANIMATIC
An animatic is simply a film that's assembled from the storyboard frames – its purpose is to test the structure, narrative and pace of the film. Often we add music and voice over or dialogue if required.
2 St.Peter's Square animatic storyboard
LOOK DEVELOPMENT
Alongside the narrative development, we work on developing the look of the film too.
Mood Boards are a useful starting point and will often form part of a Director's Treatment.
We'll then mock up Style Frames (typically in Photoshop) that'll give us a better idea as to how the film in general, or a scene in particular, will look. At River Film we treat the creative development process with the greatest attention to detail so that your project stands the test of time.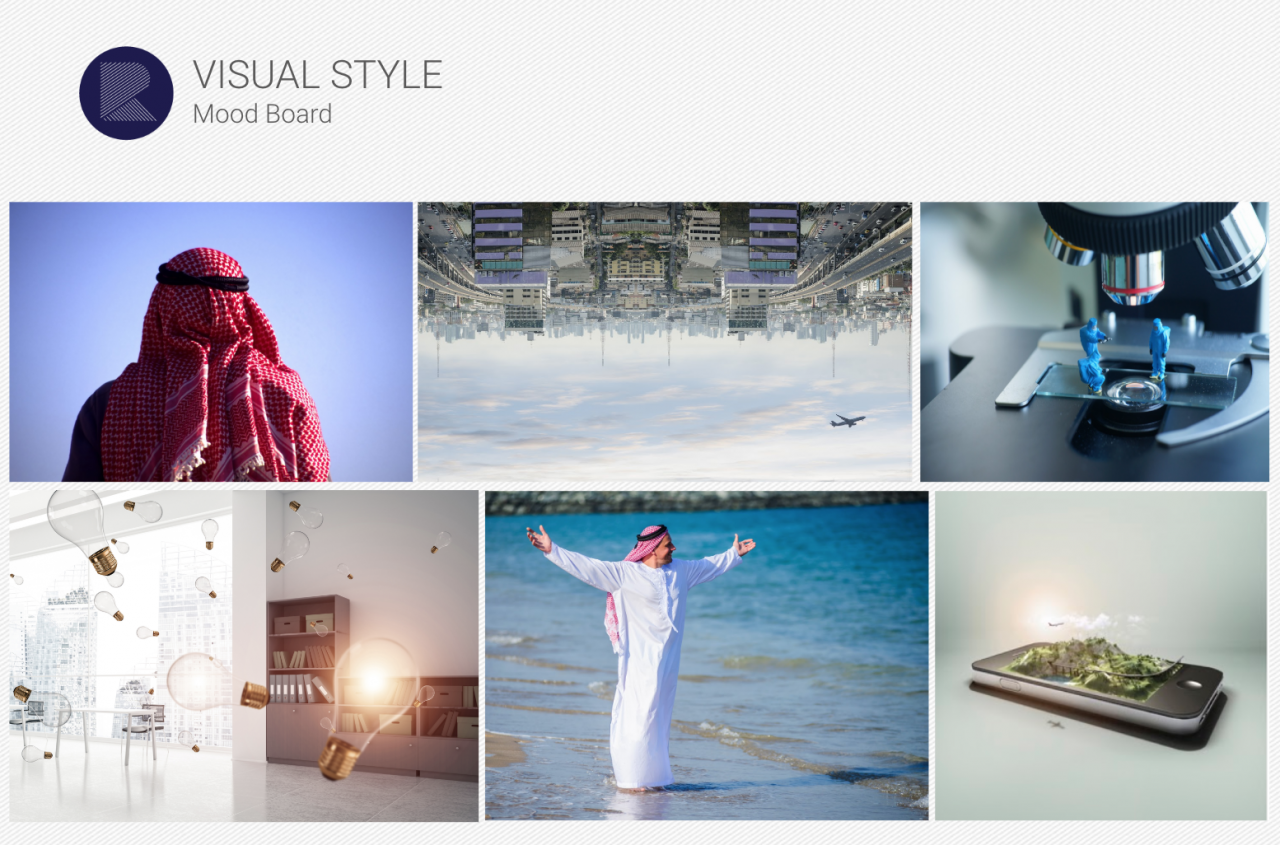 CASTING
Making sure you have the right actor for a role is absolutely critical because a film will very often live or die on its cast. This is why the choosing the correct film production company to support your creative development is essential.
Even for non-speaking roles, it's simply not good enough to rely on photos or even videos – one needs to audition properly.
Some amusing anecdotes from the world of feature film casting can be read here: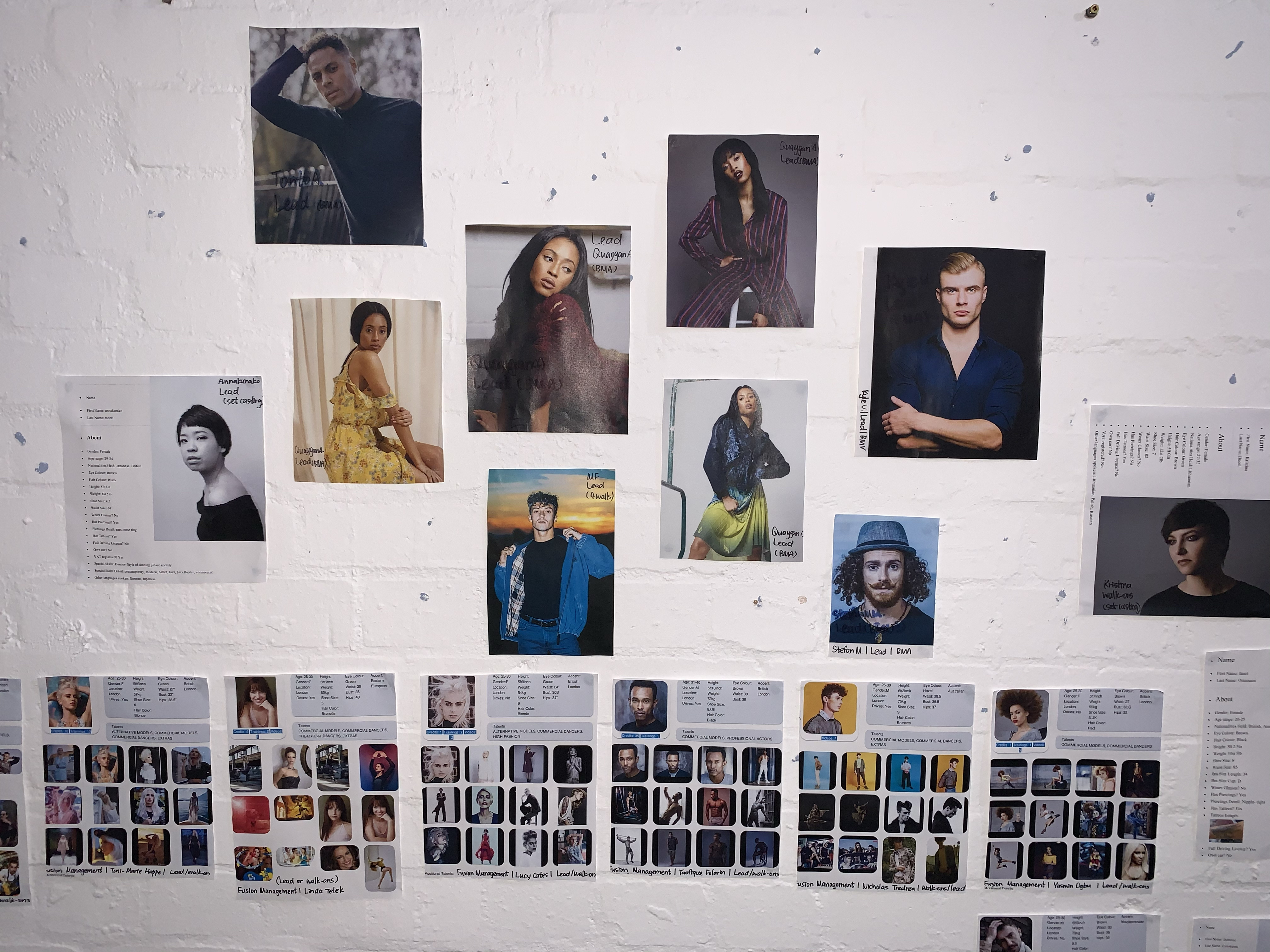 STYLING
Appearances are incredibly important when it comes to shooting anything ranging from commercials to feature films and more. 
We can help you even in this aspect of production by providing you with the best-suited, talented and experienced stylists one can find.
Ensuring that they can meet all the styling requirements that your production requires so that the final footage looks exactly as imagined and planned.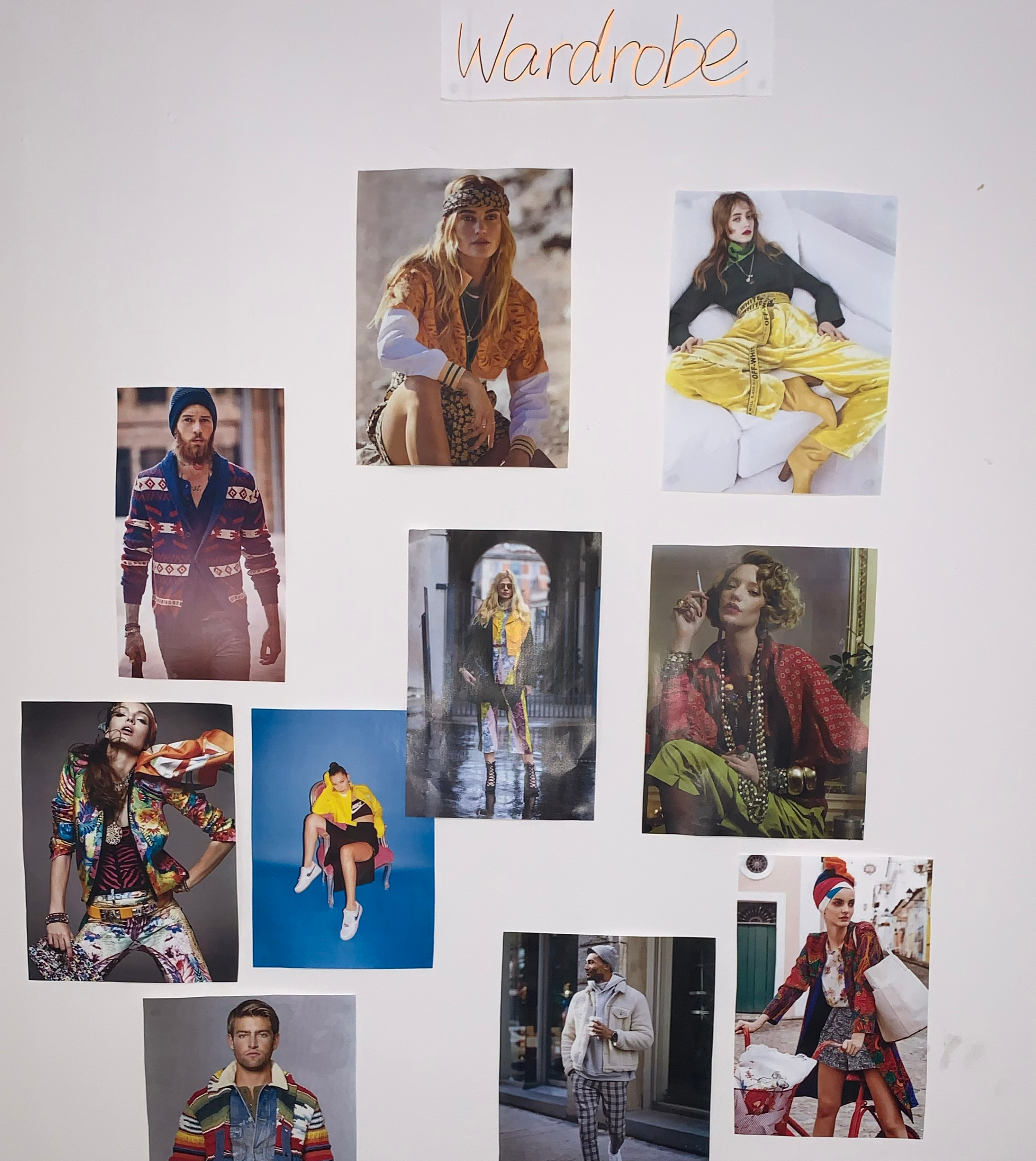 LOCATIONS
The River Film Creative Development process includes going from finding the best location for your shoot to securing it and having everything in order to film on the day. Locations can be tricky to sort out when you have so many other tasks to take care of at once.
That's why we have a team of experts that can help you scout for the ideal location that matches your vision and, additionally, get any required permits for filming and overseeing every single aspect that is necessary for it to be ready for shooting.